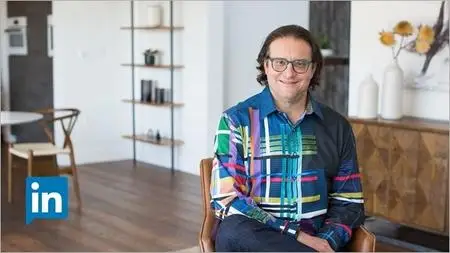 Brad Feld on Validating Your Startup Idea
.MP4, AVC, 1400 kbps, 1280x720 | English, AAC, 160 kbps, 2 Ch | 58m | 641 MB
Instructor: Brad Feld
So you have an idea for a business. Maybe you have lots of ideas, with lots of potential. How do you focus on the opportunity that is going to be the most successful and the best use of your time? Brad Feld is a serial entrepreneur turned investor, who has helped build 100s of companies over the last 30 years, including Techstars, his startup accelerator. In this course, he walks through the preliminary steps that any entrepreneur needs to follow to determine whether an idea has merit: whether it is significant, meaningful, and disruptive. He provides a framework to evaluate an idea and its risks—as well the costs of not pursuing the idea at all. He then explains, in detail, how to evaluate your opportunity, your product, your market, and your team. These steps lay the groundwork critical to a successful startup, resulting in a refined and well-researched idea that you, your partners, your customers, and potentials investors can all get behind.
Topics include:
Assessing the opportunity costs and risks
Validating your idea
Evaluating your customer's problem
Evaluating your product
Evaluating your market
Evaluating your people