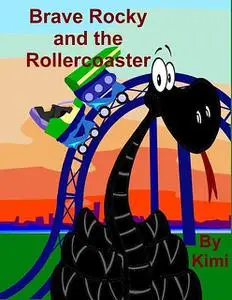 «Brave Rocky and the Rollercoaster» by Kimi
English | EPUB | 0.9 MB
Rocky Rattlesnake is every bit as excited as the rest of his friends when he learns about the new amusement park being built in his hometown of Cactus Grove. But his excitement quickly fades when he finds out about the enormous rollercoaster at the center of the park. All of his life, Rocky's friends have admired his strength and bravery; after all he's rattlesnake, and nothing should scare him…right? Wrong! How can Rocky keep his friends from finding out how terrified he is about the new rollercoaster? Especially, since one of his friends is having her birthday party at the amusement park. What will his friends say if they discover Rocky's secret? And, does Rocky have what it takes to overcome his fear in order to help someone he cares about?