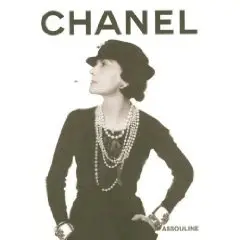 Francoise Baudot, "Chanel (Fashion Memoir)"
Thames & Hudson Ltd | 1996-09-01 | ISBN: 0500017204 | 80 pages | PDF | 5,5 MB
Classy chic!
This fashion memoir illustrates all that is classic about Chanel and all that epitomises its founder Coco Chanel.
The photographs in this book provides a visual journey through Chanel, the institution, detailing everything from clients, jewels, fashion and its designers, the initimable Coco Chanel and Karl Lagerfeld.
A must have for all Chanel fans.
Only

ONE (1)

RS mirror, please