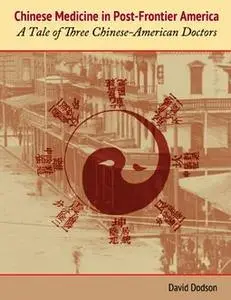 «Chinese Medicine in Post-Frontier America: A Tale of Three Chinese-American Doctors» by David Dodson
English | EPUB | 0.6 MB
This well-researched article explores the personal history of three Chinese-American doctors in post-frontier America, the role of traditional Chinese medicine in the American West, and the effect of the Chinese Exclusion Act on Chinese immigration. Sources include family oral history, interrogations by immigration officials, and era newspaper articles. A picture is given of the lives of three immigrants who brought traditional healing to America, the difficulties they encountered, and their successes in bridging the ethnic divide. 7200 words (31 pages) with 11 images.