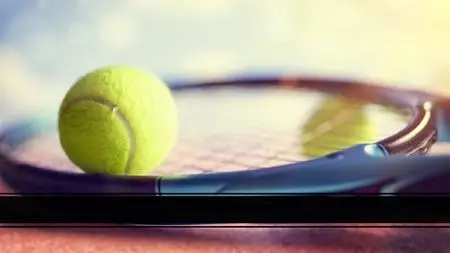 Cisco Meraki : Basic Concepts & Setup
MP4 | Video: h264, 1280x720 | Audio: AAC, 44.1 KHz
Language: English | Size: 848 MB | Duration: 2h 30m
With Ratnesh K 2xCCIE #61380 ( Security | Data Center )
What you'll learn
They will know about Meraki Solution .
Requirements
If Engineers having networking backgrond.
Description
Cisco Meraki operates the industry's largest-scale Cloud Networking
service. The Cisco Meraki cloud service powers over tens of thousands of
networks worldwide and connects millions of devices. Cisco Meraki also
has the most experience in the cloud, having run its production service
continuously for seven years. The Cisco Meraki Cloud Networking platform
is trusted by thousands of IT professionals, from enterprises to
hospitals, banks, and retailers.
Topics Covered
Cisco Meraki Introduction
Cisco Meraki Features & Solutions
Cisco Meraki Family Portfolio
Cisco Meraki MX Dashboard
Cisco Meraki MS Dashboard
Cisco Meraki MR Dashboard
Cisco Meraki MX Setup Part 01 VLAN Cofiguration
Cisco Meraki MX Setup Part 02 VLAN Cofiguration
Cisco Meraki MX part 01 Traffic Shaping
Cisco Meraki MX part 02 Traffic Shaping
Cisco Meraki L3 Firewall Part 01 rule
Cisco Meraki L7 Firewall Part 02 rule
Cisco Meraki Port Forwarding Firewall Part 03 rule
Cisco Meraki Advanced Maleware Protection
Cisco Meraki Intrusion Detection and Prevention
Cisco Meraki Site to Site VPN Part 01
Cisco Meraki Site to Site VPN Part 02
Cisco Meraki Site to Site VPN Part 03
Cisco Meraki Introduction
Cisco Meraki Features & Solutions
Cisco Meraki Family Portfolio
Cisco Meraki MX Dashboard
Cisco Meraki MS Dashboard
Cisco Meraki MR Dashboard
Cisco Meraki MX Setup Part 01 VLAN Cofiguration
Cisco Meraki MX Setup Part 02 VLAN Cofiguration
Cisco Meraki MX part 01 Traffic Shaping
Cisco Meraki MX part 02 Traffic Shaping
Cisco Meraki L3 Firewall Part 01 rule
Cisco Meraki L7 Firewall Part 02 rule
Cisco Meraki Port Forwarding Firewall Part 03 rule
Cisco Meraki Advanced Maleware Protection
Cisco Meraki Intrusion Detection and Prevention
Cisco Meraki Site to Site VPN Part 01
Cisco Meraki Site to Site VPN Part 02
Cisco Meraki Site to Site VPN Part 03
Who this course is for
For network engineers want to know about Meraki Solution