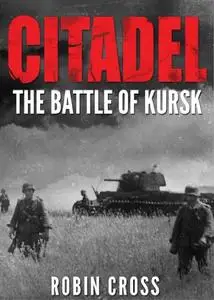 Citadel: The Battle of Kursk by Robin Cross
English | 2015 | ISBN: 1854791923 | 295 pages | EPUB | 0.32 Mb
It was the greatest armoured clash in the history of the world - and the decisive battle of World War II.
Two vast armies engaged one another on land and in the air, in a conflict that included the most costly single day of aerial warfare of all time. This was the battle of Kursk - a battle so terrible that even Hitler confessed it made his 'stomach turn over'.
Citadel was the last great German offensive on the Eastern Front; its aim was to claw back the initiative after the surrender of the Sixth Army at Stalingrad in January 1943. The Red Army, warned of the German plans by the 'Lucy' spy network in Switzerland, was prepared to defend the salient in massive strength and depth. Against its breakwaters Hitler launched his finest armoured divisions.
Robin Cross places the battle firmly within the wider strategic context of the spring and summer of 1943, months in which Hitler and Stalin steeled themselves to take decisions which would decide the course of the war and the shape of the peace which followed.
Feel Free to contact me for book requests, informations or feedbacks.
Without You And Your Support We Can't Continue
Thanks For Buying Premium From My Links For Support