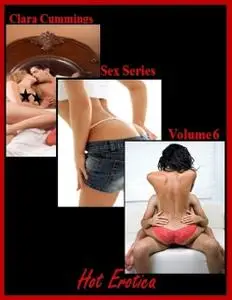 «Clara Cummings Sex Series: Volume 6» by Clara Cummings
English | EPUB | 0.3 MB
Hot Erotica!!!!!!!!!!!!!!!!!!!!!!
3 steaming hot stories for the price of 2!!!!!!!!!!!!!!!!!!!!!!!!!!!!!
1. The Birthday Bang: 3 On 1: Three young women decide to give their divorced softball coach a birthday present to remember. When they fuck & suck him to the third power.
2. Watching the Neighbors: A young man gets a thrill as his new neighbors turn out to be exhibitionists. He watches them and then gets the opportunity to do more.
3. An Older Woman Goes Wild: After 15 years of boring marriage, a divorced woman finally taps into her wild side in the bedroom by seducing a young neighbor.