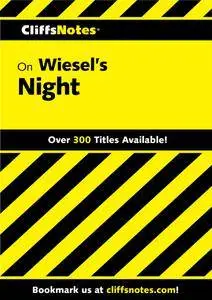 CliffsNotes on Wiesel's Night (Cliffsnotes Literature Guides) by Maryam Riess
English | January 9th, 2018 | ASIN: B00BOE18VG, ISBN: 0791059243, 0822008939 | 108 pages | EPUB | 0.79 MB
The original CliffsNotes study guides offer expert commentary on major themes, plots, characters, literary devices, and historical background.
In CliffsNotes on Wiesel's Night, you follow the humanistic first-person account of a teenage boy's incarceration by the Nazi Secret Service in World War II; his experiences in the Auschwitz and Buchenwald death camps; and his struggle to find meaning among the horror.
Covering little more than a year of the young narrator's life, this study guide shares a story about endurance, loyalty, and faith — all nurtured by the strength of love. Other features that help you figure out this important work include
• Life and background of the author, Dr. Elie Wiesel
• A list of characters
• A historical timeline of Nazi Germany
• A review section that tests your knowledge and suggests essay topics
• A selected bibliography that leads you to more great resources
Classic literature or modern-day treasure — you'll understand it all with expert information and insight from CliffsNotes study guides.