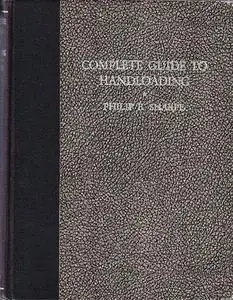 Philip B. Sharpe - Complete Guide to Handloading
Funk & Wagnalls Publishing | 1953 | ISBN: N/A | English | 468 pages | PDF | 97.55 MB
Anyone interested in exploring the early days of loading and reloading firearm shells should obtain a copy of this book. Mr. Sharpe provides first hand knowledge of reloading techniques used from the turn of the century to the late forties and early fifties. Extensive reloading data is provided for many early and out-of-production firearms. A pleasure to read, even if much of the data is dated.