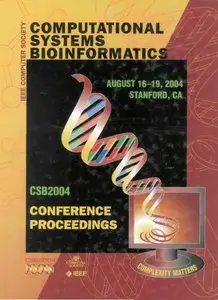 Computational Systems Bioinformatics Conference
IEEE Computer Society Press,U.S. | August 31, 2004 | ISBN-10: 0769521940 | 660 pages | DJVU | 17 MB
Since 2002, new topics for CSB papers, posters, tutorials and proceedings have been in a state of flux creating a Brownian-like ambiance for the conference—continuous everywhere, but differentiable nowhere. This situation should persist while the conference organizers believe in a systems approach to analyzing and understanding the complexity of biological phenomena.