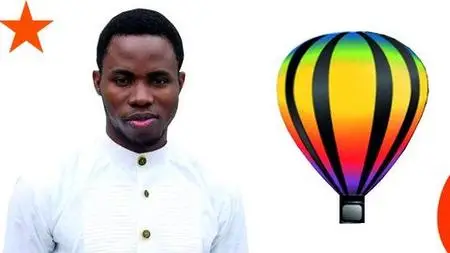 CorelDraw For Beginners: Graphics Design in CorelDraw
MP4 | h264, 1280x720 | Lang: English | Audio: aac, 44100 Hz | 6h 46m | 3.01 GB
Learn CorelDraw with ease. Your best course to learn and build yourself in graphics design.
What you'll learn
By the end of this course, you will be able to create a logo for your business.
Design a professional brochure
Design unique and professional business cards
Design professional advertisement banners for your business
Know how to design a book cover
Professionally design a cool calendar
Design a world class certificate
Know how to play with tools to design anything you want
Design fantastic flex banners
Learn how to number and manage book pages
Design unique backgrounds for your works
Combine vector shapes to use them create professional designs
Distort and apply drop shadows to your work
Requirements
A laptop (PC) with CorelDraw software installed
Description
CorelDraw is a user friendly software that will help you fulfill your desire to become a professional graphics designer. With it, you can easily design things like Logo, Adverts banners, Flex, Certificates, Calendars, Backgrounds, Business cards, Brochures, etc.
CorelDraw is one of the best graphic design tools out there that is widely used by professionals all over the world.
How to enjoy this course
It is all about do it yourself. Practice while learning. That's the best way to make the most out of this course. It is a practical course. By the end of the it, you will be happy you did enrolled in this course.
You will have me teach you with CorelDraw 2016, but even if yours is a version above or below X6, like (X8, X7, X6, X5, X4, or X3) you can still learn and be like a Pro.
I have been working in CorelDraw for a very long time and I feel it is time to help others become better graphics designers too using CorelDraw.
"I am a full time graphics and website designer , I train and I'm an online instructor. It will be my pleasure to assist and lead you fulfill your graphics design dreams. Feel free to ask me any question and I will respond to you promptly as I can".
Know the Course
In this course, I've made it so simple in a way that will interest you so much. You will start your learning by getting yourself familiar with the interface of CorelDraw and also to know how to;
How to create a document to start your project.
Familiarization tour of CorelDraw tools and how to use them to achieve your desired aims.
Create and combine shapes to work with.
Use custom colour palettes etc.
When you are done with this course, your confidence to work on your own will just be natural to you.
Who this course is for:
You are just starting to become a graphics designer
A complete beginner who never work with CorelDraw
Those who have some basic knowledge about CorelDraw but still desire to become a professional.
For anyone who want to create their designs themselves. This course is for you.