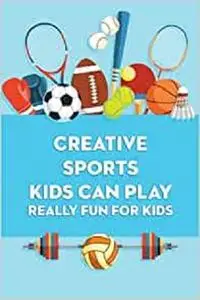 Creative Sports Kids Can Play: Really Fun for Kids: Organized Sports for Kids by EVERETTE STEPHANIE
English | June 8, 2021 | ISBN: N/A | ASIN: B096TTDN8V | 58 pages | EPUB | 5.73 Mb
Soccer, lacrosse, baseball, football—getting involved in youth sports is a rite of passage for many children, enabling them to learn physical and social skills on the playing field. Picking the best sport for your child and providing the right level of encouragement can be a challenge, but with a little research, you will find the sports program that best fits your youngster and your family's budget and schedule. Physical activity is one of the most important parts of a child's health, well-being and learning. Helping them incorporate it into their life is a huge priority in modern parenting — yet many parents are dismayed to find their son or daughter is not interested in sports. In Organized Sports for Kids, we'll help by organizing sport and get your kid to play sports and have fun doing it.