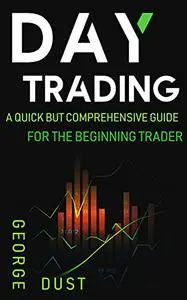 Day Trading: A Quick but Comprehensive Guide for the Beginning Trader by George Dust
English | 2021 | ISBN: N/A | ASIN: B09479J369 | 180 pages | EPUB | 0.21 Mb
Day Trading
Are you ready to expand your horizons beyond your 9 to 5 schedule and office cubicle?
Then, this book has all that you need if you dream of becoming a day trader.
What makes this book different from all the other day trading texts out there?
Well, it covers all of the following in one neat, readable guide:
New traders can start day trading with the help of beginner's tips. If you are just starting out, the book can take you by the hand and provide you with:
A list of your needed tools
A list of winning attitudes you need to succeed at day trading
Easy to intermediate tips on the actual day trading process
Advanced traders, on the other hand, can utilize the more technical sections to supplement their current techniques. Fibonacci patterns and candlestick charts are two of the main focus in the advanced strategy sections.
Part-time traders will know when to enter and exit the market.
Full-time traders will get advice on how to maximize their time.
Day trading is a stressful practice. It is not a get-rich-quickly scheme. You need to start off with enough knowledge to back your trades.
Feel Free to contact me for book requests, informations or feedbacks.
Without You And Your Support We Can't Continue
Thanks For Buying Premium From My Links For Support