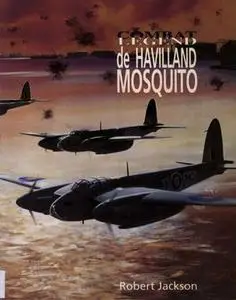 Robert Jackson - De Havilland Mosquito
Airlife Publishing | 2003 | ISBN: 184037358X | English | 100 pages | PDF | 30.28 MB
Combat Legend
The Wooden Wonder - the nickname of one of the finest and most elegant airplanes to have been developed during Word War II. Apart from being very fast and versatile, the Mosquito had the added bonus of wooden construction; this was of great significance during the early wartime years when Britain's defense industry was running short of raw materials and skills to manufacture in steel and alloy. Working with wood utilized a large body of hitherto under-employed skilled carpenters and wood was more readily available than metal. The first Mosquito to join the Royal Air Force was a photoreconnaissance Mk I in 1941. It soon became apparent that there was great potential in this Merlin-powered design and before the War had ended it was flying as a fast light bomber, a night fighter and a pathfinder on night bombing raids deep into Germany. Over 7,500 aircraft were built.