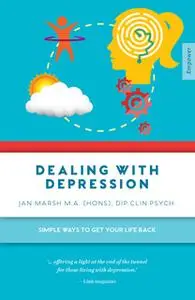 «Dealing With Depression: Simple Ways to Get Your Life Back» by Jan Marsh
English | ISBN: 9781775594116 | EPUB | 0.4 MB
'Dealing with Depression' offers a simple, easy to follow, non-judgmental and, above all, effective exploration of depression and how to manage it. A range of strategies is outlined, including the physiological fundamentals of sleep, healthy diet and exercise as well as ideas from positive psychology that help us to take care of ourselves. Case studies show how Jan Marsh's approach can be tailored to the individual, enabling anyone to successfully deal with depression and get their life back.