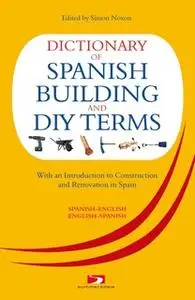 «Dictionary of Spanish Building Terms» by David Harman
English | ISBN: 9780857654014 | EPUB | 0.3 MB
This dictionary contains essential language for homeowners or tradesmen maintaining or renovating property in Spain.It provides accessible and comprehensive, the most up-to-date and easy-to-use dictionary of Spanish building terms. It includes hundreds of technical words you won't find in an ordinary dictionary. It covers tools and equipment for every aspect of construction, carpentry, decorating, ironmongery, metalwork, plumbing and heating. It also includes terminology for financial and property matters.Whether you own property or work in Spain, this book will help you to communicate and avoid costly misunderstandings. Comprehensive and easy to use, this is one book you won't want to be without.