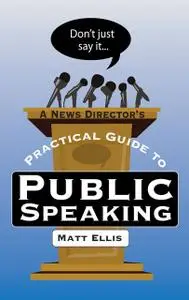 «Don't Just Say It» by Matt Ellis
English | EPUB | 1.2 MB
Matt Ellis is the former News Director for WBZ TV and Head Writer for Good Morning America. He is an expert in communications and public speaking. As the head of Ellis Strategies, Matt teaches professionals from all fields how to connect with their audience and simplify their message. His Practical Guide to Public Speaking offers people at all levels the concepts and techniques necessary to improve their performance, build their confidence, and leave a lasting impression.