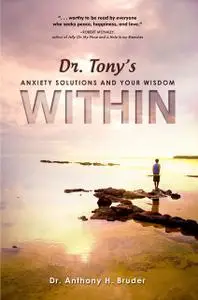 «Dr. Tony's Anxiety Solutions and Your Wisdom Within» by Anthony H. Bruder
English | EPUB | 3.5 MB
All those magic moments when we realize most of our problems are solvable through introspection—that's when we demand answers—concise, realistic and practical answers. Dr. Tony intelligently illuminates our deepest emotion and how coiled up people become, almost brainwashed into thinking of them as being insurmountable. Dr. Tony has a knack for rendering complex problems into clear and enjoyable outcomes. We don't need a million poems to capture God's love, maybe a hundred will do. So, by the wisdom of the universe we can plan our stress-free lives, living by words of poetry. We put Dr. Tony's poetry to work for ourselves and our ultimate reward will be laughing at our anxiety. 
Anxiety Solutions
 leaves nothing to fear. That, my friends, is what keeps the spirit young forever!