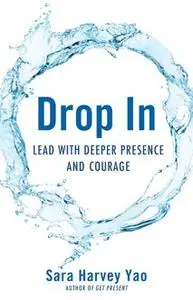 «Drop In» by Sara Harvey Yao
English | EPUB | 0.3 MB
• According to McKinsey Quarterly, 2011, always-on, multi-tasking work environments are killing productivity, dampening creativity, and making people unhappy.
• 71% of American workers are not engaged or are actively disengaged in their work, meaning they are emotionally disconnected from their workplaces and are less likely to be productive.
• Stress, which has been called the health epidemic of the 21st century by the World Health Organization, and has increased 50% in the last decade.
• According to Time magazine, 84% of people say they can't go one day without checking their mobile device, 50% report sleeping with their phones, and 24% check their phone or e-mail every ten minutes.
• Multitasking reduces productivity by up to 40% and reduces your IQ by ten points, yet 4 in 5 Americans report they engage in multitasking every day.
• American workers are less productive in this decade than they were in the 1950s, yet workers report a sense of having to work harder than ever.