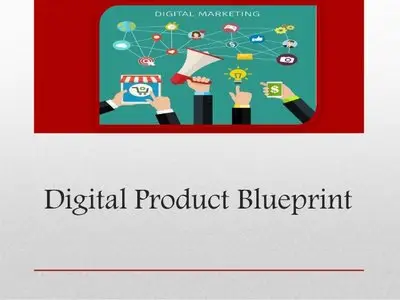 Digital Product Blueprint
HDRips | MP4/AVC, ~206 kb/s | 1920x1080 | Duration: ~6 hours | English: AAC, 63 kb/s (2 ch)
Audio CD in MP3 / English: MP3, 128 kb/s (2 ch) | 2015 | Duration: ~6 hours
PDF Guides
Size: 3.46 GB | Genre: Business, Job
You get 12 blueprint tools and exercises, each with an in-depth video tutorial and training lesson. Six of the blueprint tutorials help you build your digital product, and six of them help you build your marketing systems. You can dive into these templates and tools immediately after you register, and get to work building your product right away. These trainings have been strategically designed, with six of them focused on giving you the download about how to make sure you identify the most valuable knowledge you have, and organize it into your digital product quickly. and six of the trainings focused on giving you the download about how to create your first marketing pieces and get traffic and paying customers.
Welcome to the best eLearning video (English, German, French, Spanish language) and many more:
LINK
Do not forget to check my blog! Updated regularly! Add in bookmarks my blog :)
PM me if Links not working!
No mirrors pls!