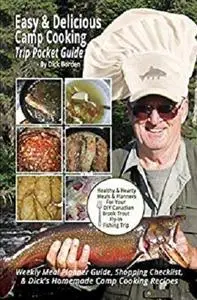 Easy and Delicious Camp Cooking Trip Pocket Guide by Dick Borden
English | January 5, 2016 | ISBN: N/A | ASIN: B01A8XW8CG | 12 pages | PDF | 26 Mb
Dick Borden, The Canadian Brook Trout King started fishing for Brook Trout in the Adirondacks when he was six year's old. He would follow his father into many of the beaver dams and streams scattered throughout the Central Adirondacks. When he was twelve he was fishing the legendary Lake of the Woods Club, Northwest of Ottawa,in Ontario, Canada where he caught his first five-pound Brook Trout.