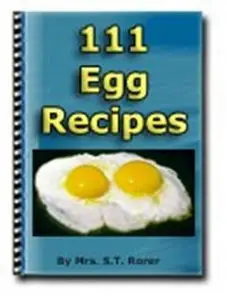 Mrs. S. T. Rorer, "111 Wonderful Egg Recipes"
Don Perreira | 2008 | ASIN: B001JQLWEM | 45 pages | PDF | 1,3 MB
Eggs aren't just for breakfast anymore! Here is 111 awesome egg recipes that you can use for breakfast, lunch or dinner. We show you how to prepare, season and condiment your egg meal for even the most discriminating egg lover!
Only

ONE (1)

RS mirror, please