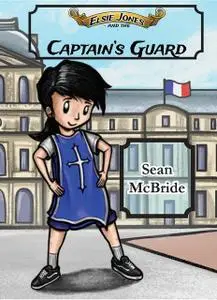 «Elsie Jones and the Captain's Guard» by Sean McBride
English | EPUB | 0.8 MB
The third installment in the enchanting series of a young girl who loves books. Using them as portals to past decades, she teams up with prominent historical figures. In this exciting tale, she joins the Three Musketeers as they embark on a mission to rescue King Phillipe from the Bastille. His twin brother has claimed the throne and sided with Dark Cloak. Taking up arms, Elsie helps fight off the evil entities threatening Paris, making new friends along the way.