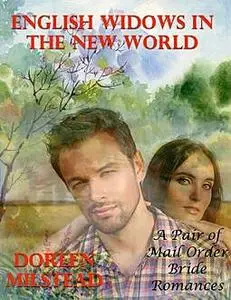 «English Widows In the New World – a Pair of Mail Order Bride Romances» by Doreen Milstead
English | EPUB | 0.2 MB
Mail Order Bride: The Widow Coppersmith & Theo In Exodus, Kansas — When a black man in the small town of Exodus, Kansas, writes away for a mail order bride, little did he know that a petite and very white widow of a British soldier would arrive on the train platform in the neighboring town of Generosity. He had a foreshadowing of what might happen when everyone in town found out, but no idea about how it would all end up.
Mail Order Bride: Falling For The Mysterious Stranger On The Boat— An upper class Victorian woman decides to take the plunge after being widowed and travels to her mail order husband in Texas, with only her dog and her maid at her side; but when she meets a mysterious stranger on board the ship her whole world is suddenly turned upside down.