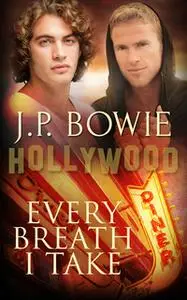 «Every Breath I Take» by J.P. Bowie
English | ISBN: 9781786513977 | EPUB | 0.3 MB
Troy Kendall was a bad boy, an addict with attitude, but, since Detective Mark McLennan entered his life, all he wants to do is help others-even if they really dont want him to. Life for a recovering drug addict isn't easy. Fortunately for Troy Kendall, he has handsome Detective Mark McLennan to lean on for love and support. When Mark asks Troy to move in with him, Troy is over the moon, sure that now his future will be everything he has dreamed of. Now that he's able to think about the bigger picture without himself as the main feature, he starts taking an interest in others. Like his ex-roommate Kevin. Troy feels a bit guilty about finding happiness when its obvious Kevin is lonely and miserable. Or Teresa, the food server working at the corner diner. Troy is sure she's a victim of domestic abuse. Ignoring Marks opinion that he's being annoyingly nosy, Troy goes on a mission to try to help those he feels are lacking in the happiness department. He's given excuses from Teresa when he asks her how she came by all the cuts and bruises he sees her suffering from on a daily basis. Is it the boyfriend or her domineering father whos making Teresas life a misery? After a conversation over a drink with Kevin, he's worried that his ex-roomie is on the verge of signing up for gay conversion therapy. When Kevin goes missing, Troy and Mark along with Kevins new roommate, Roger, go on a search that leads them to a basement in the suburbs where a homophobic couple are holding Kevin captive. Is Troys plan to find happiness for others doomed to failure? Or can he and his friends change the course of disaster both Kevin and Teresa are on?