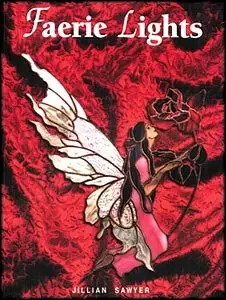 "Faerie Lights" by Jillian Sawyer
Glass Books Pty. Ltd. | 1999 | ISBN: 0958528233 | English | 56 pages | JPG | 5.20 Mb
Twenty-four designs for creating colorful and enchanting fairies of all types-from Xaniane the crystal warrior to Whisper the princess of innocence-are featured in this guide to stained glass. Designs feature fairies posing with flowers, mushrooms, seashells, and bubbles, and include tips for construction and a verse that further defines the personality and magic of each of these delightful creatures. These designs can be used with other crafts such as quilting, appliqué, machine or hand embroidery, and silk or china painting. More simplified fairy designs are included for beginners.
Related books:
Faerie Frolics: Patterns for Craftspeople and Artisans
Great Book of Fairy Patterns: The Ultimate Design Sourcebook for Artists and Craftspeople