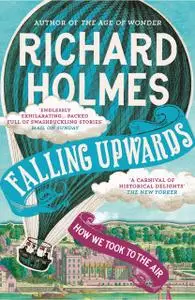 «Falling Upwards: How We Took to the Air» by Richard Holmes
English | EPUB | 9.3 MB
Lose yourself in the clouds with bestselling and prize-winning biographer and science writer Richard Holmes in this glorious history of hot-air ballooning.
Hot-air balloons have drifted through Richard Holmes's work for many years. And now, in this heart-lifting book he tells the story of these ineffably romantic floating machines and the reckless invention of the adventurers who flew them.
His subject is flight itself and the pioneer generation of rival aviators. Ballooning offered a new vision of the earth. The world pondered for the first time reliable weather prediction, observation of the stars from an aerial point of view and the exploration of remote continents. Those in previous centuries who dreamt of flight believed it would open up the secrets of heaven. In fact, as Richard Holmes shows, it revealed the secrets of the world beneath.