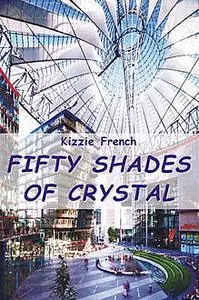 «Fifty Shades of Crystal» by Kizzie French
English | EPUB | 0.8 MB
They're dramatically eye-catching; they're international status symbols; they're the new rock'n'roll — the sky-touching towers, swirling roofscapes and stunning pavilions of glass and iron created throughout the world by a generation of innovative architects.
Kizzie French's exhilarating debut novel explores this glamorous and viciously competitive world through the eyes — and between the sheets — of a sassy heroine determined to make her mark in a male dominated world. French's vividly drawn characters range from an irresistible French architect with unmistakable erotic designs, through British aristocrats (including a Prince Charles lookalike with randy wife) to thrusting US entrepreneurs, while their criss-crossing lives take us beyond architecure into the fields of fashion magazines, professional photography, art galleries, show jumping and powerboat racing.
As the action swirls with a cinematic sweep between London and New York, Paris and Rio de Janeiro, Calla is forced to come to terms with the intricacies of her own turbulent love life as well as the ploys of her unscrupulous rivals.