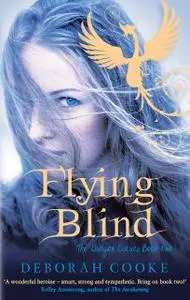 «Flying Blind» by Deborah Cooke
English | EPUB | 0.4 MB
I will shift shape and I will cast dreams and I will be everything that I am forecast to be. I am the Wyvern. And I will claim my birthright, right here and now. Zoë Sorensson is a perfectly normal teenage girl. That's the problem. She's always been told she's destined for great things – she is a dragon shape shifter, a Pyr, and the only female one of her kind. But Zoë's powers are AWOL, so she's sent to Pyr boot camp. Zoë quickly realizes that she has to master her powers yesterday, because the Pyr are in danger and boot camp is a trap. The Mages want to eliminate all shifters and the Pyr are next in line -unless Zoë and her friends can work together and save their own kind.