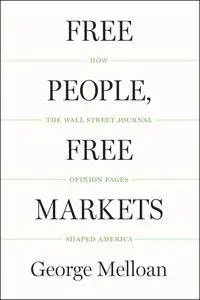 Free People, Free Markets: How the Wall Street Journal Opinion Pages Shaped America by George Melloan
English | July 11th, 2017 | ASIN: B06Y38YHG9, ISBN: 1594039313 | 348 pages | EPUB | 0.68 MB
This book is about how the Wall Street Journal's opinion pages became the leading forum for the discussion of political and economic policies in the US. The Wall Street Journal also is international, with print editions in Europe and Asia, translated supplements in many foreign newspapers and online products available globally. The opinions on its pages are thus also part of an international debate. This book goes back to the original editorials of Charles Dow and his beliefs in political and economic freedom, to explain how the Journal attained such prominence and influence.