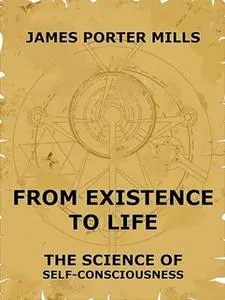 «From Existence To Life: The Science Of Self-Consciousness» by James Porter Mills
English | ISBN: 9783849630041 | EPUB | 0.3 MB
There has been a growing feeling in my mind that "Health" is too small a title with which to introduce a book that sets forth the noblest science that can possibly be formulated. Although health is one of the most desirable conditions in personal life, and one of the most essential, yet it is but one of the ways of Life that are set forth in the book.
It appears to me that, "From Existence to Life; the Science of Self-Consciousness" exactly covers the whole field of that which is herein formulated. It is a science for all-round use, health being but one of the many modes of the Principle of All-Knowledge; and, so far as man is concerned, the science of self-consciousness, formulated correctly, and made use of intelligently, should satisfy the mind and comfort the heart in all the emergencies of self-conscious life, enabling a man to "hold on his way and grow stronger and stronger."