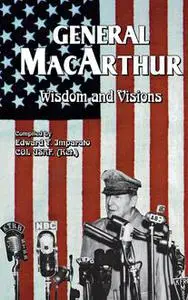 «General MacArthur Wisdom and Visions» by Edward T. Imparato
English | EPUB | 1.6 MB
MacArthur's supremacy as a true conversationalist is readily documented. This work on the wisdom and sayings of MacArthur is presented as a new-classicist document in that almost every item listed came from the mouth of General MacArthur and from his writings. He wrote almost all of his own speeches with eloquence in all of them. These speeches stand out as note-worthy because they were made immediately after periods of great historical significance. In these speeches he seemed to be speaking strictly from his heart. Regardless of the individual's attitude toward politics, religion, military or civilian service, his words sound spiritual and practical.