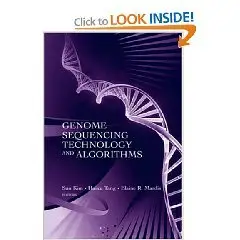 Sun Kim, Haixu Tang, Elaine R. Mardis, "Genome Sequencing Technology and Algorithms"
Publisher: Artech House Publishers | 2007 | ISBN 1596930942 | PDF | 259 pages | 1.6 MB
Product Description:
The 2003 completion of the Human Genome Project was just one step in the evolution of DNA sequencing. Now from a "who's who" of pioneers in the field comes the latest genome sequencing and assembly advances that are redefining the field. This trail-blazing work gives researchers unparalleled access to state-of-the-art DNA sequencing technologies, new algorithmic sequence assembly techniques, and emerging methods for both resequencing and genome analysis that together form the most solid foundation possible for tackling experimental and computational challenges in the genome sciences today.