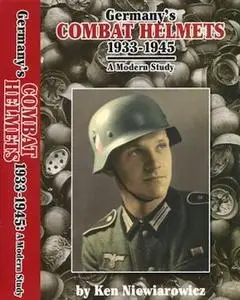 Ken Niewiarowicz - Germany's Combat Helmets 1933-1945: A Modern Study
R. James Bender Publishing | 2009 | ISBN: 1932970126 | English | 467 pages | PDF | 211.02 MB
Perhaps the best reference yet written on the overall subject of the Third Reich steel helmet. Included are Transitional, M-35, M-40, M-42, Paratrooper and Tropical Pith Helmet models. Details and numerous previously little known facts are presented in chronological order through the examination of scores of the finest original examples. 867 high quality photographs document these details in full color, with close-up details of every part of these helmets, including decals, maker marks, chinstraps, rivets, liners, liner systems, acceptance stamps and a comprehensive comparison of decals and their variatons! Augmented with interesting period photographs of helmet in wear, it gives the reader a full understanding of the production, adornment and period modification in design of the combat helmets of Hitler's armed forces.