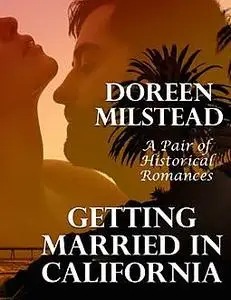 «Getting Married In California: A Pair of Historical Romances» by Doreen Milstead
English | EPUB | 0.1 MB
Caroline's Stranger On A Train, is about a mail order bride headed for California, and a man she has never met, to marry him and start a new life out west. When she meets a charming and handsome lawyer who was fired from his firm and is now headed there too, she is torn between the duty to her parents to marry who they chose for her, and a burgeoning respect then love for Asa, her stranger on a train. She turns to her bible for answers but time is short, so will she find what she's seeking before they both step off the train and disappear into the crowd forever?
Mail Order Bride: Worlds Apart — Trapped in a loveless marriage, and after her husband's suicide, Emma decides to become a mail order bride and after finding a rancher, she boards the train headed for California. There's only one thing on her mind though; the rancher wants a family, and she's thirty-five.