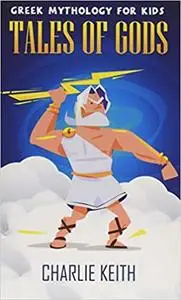 Greek Mythology for Kids: Tales of Gods by Charlie Keith
English | August 5, 2017 | ISBN: 1521908060 | 42 pages | EPUB | 0.12 Mb
You might think that before humankind came into existence the world was probably pretty boring. Think again. Many-headed monsters, temperamental gods, landscape-changing battles, and a little bit of cannibalism thrown in for good measure: the gruesome world of Greek mythology is not for the fainthearted. From the primordial chaos to the birth of the first humans, this thrilling book retells the stories of the early gods in their full skull-splitting, baby-eating glory. Featuring thunder-wielding world-class jerk, Zeus, at the heart of the narrative, this is a hilarious, if a bit macabre, introduction to Greek mythology as you've never heard it before.