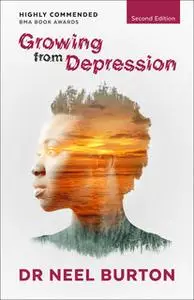 «Growing from Depression» by Neel Burton
English | ISBN: 9781912022144 | EPUB | 1.0 MB
Things are not all they seem. This is a book about how depression can have benefits as well as costs, and how to reap those benefits. New chapters include: The search for meaning, The philosophy of happiness, The psychology of gratitude, and The 7 types of love. A comprehensive, sympathetic, and thought-provoking guide for those who want to explore their depression in more depth.