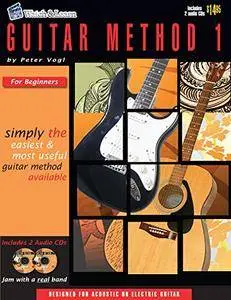 Guitar Method Book 1 with Audio Access by Peter Vogl
English | May 31, 2007 | ISBN: 1893907813 | 62 Pages | PDF (True) | 2.44 MB
The Guitar Method 1 Book by Peter Vogl is a beginner guitar course designed for any guitarist who wants to learn how to read traditional music notation. You will learn how to read the notes on the staff as you play fun musical examples in different genres. Each exercise features an audio track playing just the basic notes and a second track featuring accompaniment from a full band. These backing tracks can be used as a recital piece to perform for family and friends. You will learn how to read notes, key signatures, chords and more. This exciting beginner guitar method will teach you how to actually play guitar and read music.