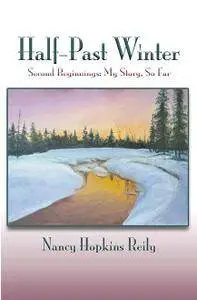 Half-Past Winter: Second Beginnings: My Story, So Far by Nancy Hopkins Reily
English | November 15th, 2017 | ASIN: B077F6TT4T, ISBN: 0865348898 | 122 Pages | EPUB | 2.12 MB
Nancy Hopkins Reily thought she knew everything she needed to know when she published I Am At An Age in 1990 at age fifty. She says, "I had compiled my life's experiences with metaphors using the mountains as background. I approached my experiences as universal experiences that everyone recognized as their life.
Six months after the book was published I realized I had more to learn: in-laws, sandwich generation, writing, over thirty-four years of journaling with selective excerpts, sixty-four lines of genealogy, laurels, my aging, and grandchildren. I knew I would have to write a sequel." And here it is, twenty-two years later. She has eliminated most of the metaphors. Some themes continue although homes, clothes and make-up have changed. But her persona has remained the same. Nancy says, "My ancestors gave me gifts.
I read that my great-great grandmother (born 1812 in South Carolina) rode to Texas in a carriage with silver trimmings after her husband had died on their Jackson, Mississippi plantation. And I also found out, after reading my mother's journals that she was voted unanimously the Queen of the May Pageant at Texas Christian University in 1928. Her journals of her European trip also provided insight into her relationship with my father. These readings took on a life of their own as I used my years of notes, teenage diaries, and journals to form this gift to my descendants in this book. I hope you enjoy it."