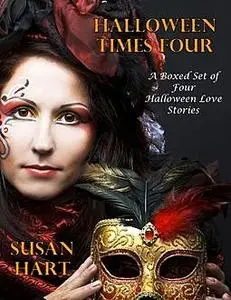 «Halloween Times Four – a Boxed Set of Four Halloween Love Stories» by Susan Hart
English | EPUB | 0.2 MB
Named After Halloween: A Short Love Story — These are brand new, exclusive to Lulu, never before published love stories. A woman from the deep jungles of South America marries a man from North America and encounters many strange things, one of which is the traditions of Halloween — a holiday she has no understanding of.
Finding The Perfect Costume For The Halloween Dance — This is a brand new, never before published and exclusive to Lulu short love story. A young horror movie fan has to find just the right costume to attract the girl of his dreams, but ends up with someone entirely unexpected instead.
The Great American Theatre Halloween Movie Night — Chance meetings and hookups with past associates at The Great American Theatre and its annual Halloween Movie Night, lead to several couple falling in love.
The Halloween Party At the Old Potato Chip Factory — Every year, a man takes his lover to a Halloween party but must return her to her home before dawn.