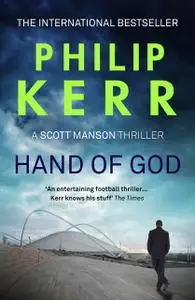 «Hand Of God» by Philip Kerr
English | EPUB | 1.0 MB
The beautiful game just got deadly.
London City is playing in Athens, and football manager Scott Manson is keeping his team on a tight leash. He needs them home in one piece for a crucial match at Silvertown Docks.
But Scott didn't plan for death on the pitch. As the Greek authorities are mounting a murder investigation, Scott must find the truth – and fast – to get his boys home in time.