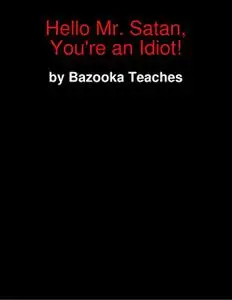 «Hello Mr. Satan, You're an Idiot» by Bazooka Teaches
English | EPUB | 0.1 MB
A collection of poems written by a writer that fought forces of evil spiritually. In fact, the author is still fighting those forces, but that is another story. The poems in this collection will stir feelings and thoughts of those who choose to open its pages. Once read, many will realize how fighting the forces of evil is done mundane.