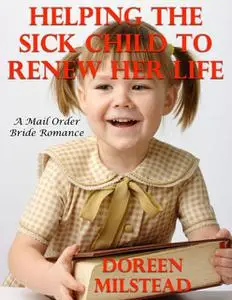 «Helping the Sick Child to Renew Her Life: A Mail Order Bride Romance» by Doreen Milstead
English | EPUB | 0.1 MB
A widower is left with a traumatized daughter who cannot see, hear or speak. After watching her mother die from a random gunshot wound, the little girl withdrew into a world of her own, leaving her father unable to cope or understand how he can save her. He decides to advertise for a mail order bride — not one to marry but a teacher to help his daughter get better. A life-changing and emotional event concludes the story.