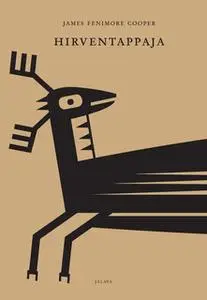 «Hirventappaja» by James Fenimore Cooper
Suomi | ISBN: 9789518875256 | EPUB | 0.6 MB
Nahkasukka-sarjan päähenkilö Nathaniel »Natty» Bumppo on rajaseutujen eränkävijä 1700-luvun alun New Yorkissa. Hirventappaja kertoo hänen nuoruudenseikkailuistaan Otsegojärvellä ja siitä, miten hänestä tuli sarjan muista kirjoista tuttu Haukansilmä. Natty Bumppo on ristiriitojen mies: valkoinen uudisraivaaja mutta kuitenkin intiaanien ystävä. Hän ei hyväksy muiden uudisraivaajien kuten Henry »Hätä-Harry» Marchin ja kelluvassa talossa asuvan Tom Hutterin intoa skalpeerata vihollisiaan, koska se ei hänen mielestään kuulu eurooppalaisten luontaisiin tapoihin. Yön pimeydessä March ja Hutter hiipivät intiaanien leiriin tappamaan ja keräämään päänahkoja. He epäonnistuvat ja jäävät vangeiksi. Bumppo joutuu pelastamaan heidät. Avukseen hän saa intiaani Chingachgookin, josta tulee hänen elinikäinen ystävänsä. Vuosiin 1700-1745 sijoittuvaan Nahkasukka-sarjaan kuuluu viisi teosta: The Deerslayer (1841),The Last of the Mohicans (1826), The Pathfinder (1840), The Pioneers (1823) sekä The Prairie(1827). James Fenimore Cooper (17891851) on Yhdysvaltain merkittävimpiä 1800-luvun alun kirjailijoita. Hänen historialliset romaaninsa ja meritarinansa ovat maailmankuuluja. Nahkasukka-sarjaan kuuluvaa Viimeistä mohikaania pidetään Cooperin pääteoksena.