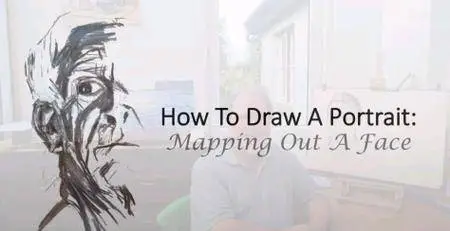 How To Draw A Portrait: Mapping Out A Face
HDRips | MP4/AVC, ~2646 kb/s | 1280x720 | Duration: 00:23:53 | English: AAC, 126 kb/s (2 ch) | 422 MB
Genre: Drawing
Mapping Out A Face is designed to help you with the first and most important step in drawing a realistic likeness of a face (a portrait), that is getting the features in the right relationship and getting the proportions of the parts of the face correct on the page.
All too often those new to portrait drawing imagine that a portrait consists of putting eyes, nose and mouth in the right places, but these elements are not in reality separate from each other but are simply high points of a single structure. This single structure is like a 3 dimensional "land mass" that each face has and which makes it distinctive from other faces.
Looking at the human face in this way, and learning how to make a "map" of it, is vital to creating a drawing that actually looks like the person being drawn. This process has to come before toning and details, but once you 'get' this approach, your ability to draw a realistic portrait will grow in leaps and bounds!
Welcome to the best eLearning video (English, German, French, Spanish language) and many more:
LINK
Do not forget to check my blog! Updated regularly! Add in bookmarks my blog :)
PM me if Links not working!
No mirrors pls!