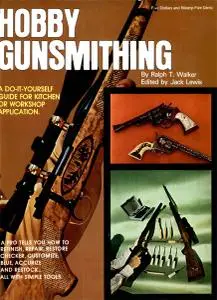 Ralph T. Walker - Hobby Gunsmithing
Digest Books Inc. | 1972 | ISBN: 0695803611 | English | 329 pages | PDF | 370.31 MB
This book is not the usual boring list of facts and figures. It is well written, interesting, varied and most important it is readable. Some will no doubt consider it out of date, but the guidance and information given will still work. And the knowledge can always be supplemented, updated or reviewed if required.