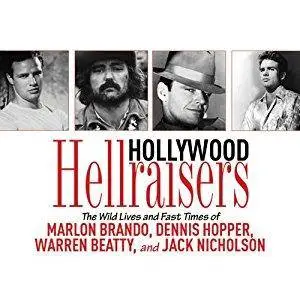 Hollywood Hellraisers: The Wild Lives and Fast Times of Marlon Brando, Dennis Hopper, Warren Beatty, and Jack Nicholson [Audiobook] by Robert Sellers
English | February 3rd, 2013 | ASIN: B00BA5EECE | M4A@32 kbps | 14 hrs 5 mins | 188.75 MB
Narrator: Jim Frangione
An early story in Hollywood Hellraisers has Marlon Brando being taken to kindergarten on a leash. Needless to say, most of this book covers the period after which Brando's leash has come off. Robert Sellers, author of a previous book on the bad boys of British moviemaking, gives gossipy, second-hand accounts of the more sordid aspects of the lives of Brando, Dennis Hopper, Jack Nicholson, and Warren Beatty, shuttling through stories of sexual conquest, rampant drug and alcohol abuse, and general bad behavior.
None of the four legends were interviewed by Sellers, but as a kind of survey course in actors acting out, Hollywood Hellraisers will raise listeners eyebrows, and Jim Frangione's clear, even-handed narration provides a nice counterpoint to these salacious Hollywood tall tales.