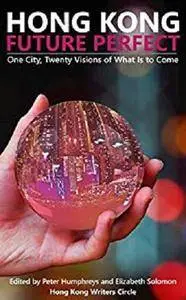 Hong Kong Future Perfect by Peter Humphreys
English | December 20, 2016 | ISBN: 9789881685889 | 245 pages | MOBI | 0.37 MB
Hong Kong Future Perfect is essential reading for anyone curious about the future of the city and its unique populace.
21 compelling short stories from 20 established and emerging local and expatriate authors chart the hopes, dreams and fears of Hong Kong's keenest literary voices.
Eternal themes of love, lust, greed and violence collide with satirical takes on post-colonial politics and reminiscences on the city's fascinating past. Metaphors take flight. Families are divided. Escapism is considered. Characters for whom the city has become unrecognizable resort to Virtual Reality. Sci-fi landscapes are ultra-real for others. Amongst the angst there is laughter; amidst the optimism lurks an unexplained malaise.
Hong Kong Future Perfect was edited by Peter Humphreys and Elizabeth Solomon and features 20 writers of 6 nationalities from a range of cultural backgrounds. The anthology contains new fiction from Jason Y Ng, author of 'Umrelllas in Bloom' (Blacksmith Books), James Tam, author of 'Man's Last Song' (Proverse) and Nancy Leung, winner of Hong Kong's Top Story prize for 2016 (RTHK/Radio 3).