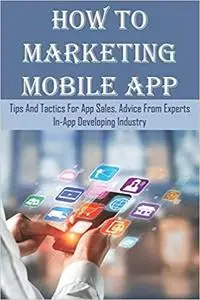 How To Marketing Mobile App: Tips And Tactics For App Sales, Advice From Experts In-App Developing Industry: Mobile App Development by Lauren Cochran
English | January 29, 2021 | ISBN: N/A | ASIN: B08VBH5NQS | 116 pages | Rar (PDF, AZW3) | 29 Mb
Are you interested in making a Mobile App, uploading it on the app stores, watching it thrive and cash roll in? You wish that your app will become successful? But in reality, you discover that it does not work that way. You do not know anything about the word "Marketing"? So, where should you start?
This book will help you tackle this problem.
Here's the good news: simply learning a handful of tricks will set you ahead of 90% of the other app developers who are struggling out there. You'll be able to do more than just release a successful app–you'll have the tools to create a sustainable business.
Within these pages is actionable, specific advice from the experts: successful app developers and entrepreneurs, mobile analysts, and mobile PR & marketing specialists. You'll gain insights that will empower you to see what's holding you back from real success and plot a better course for your future.