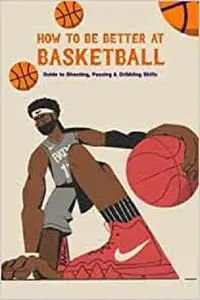 How to Be Better at Basketball: Guide to Shooting, Passing & Dribbling Skills: Basketball for Beginners by EVERETTE STEPHANIE
English | June 8, 2021 | ISBN: N/A | ASIN: B096TRV8YL | 42 pages | EPUB | 4.09 Mb
Want to learn the exact basketball skills, strategies, and techniques the pros use?
Discover to break through your basketball barriers.
This book of Basketball - The Ultimate Guide to Drastically Improving Your Basketball Shooting, Passing and Dribbling Skills, teaches you precision drills and specific exercises to stack skill after skill.
How to toughen your mental state and play with courage, confidence, and control
How to be that go-to player who takes the winning shot and much, much more!
Scroll up, click on "Buy now" and Be Better at Basketball right now!